Withdrawal.org /

Addiction Treatment

/ The Top 10 Drug Addiction Treatment Centers
The Top 10 Drug Addiction Treatment Centers
Call
800-662-8079
to speak with an addiction treatment counselor.
Who Answers?
More lives have been ruined by substance abuse than any other disease known to man. Far too many young men and women have lost control of their lives due to addiction. Finding themselves spiraling downward, hitting rock bottom. Without the proper treatment the effects of addiction can be fatal. There are Drug Addiction Treatment Centers throughout the Nation ready to help you or your loved one to overcome addiction.
Palm Partners Treatment Center is one of the most successful drug rehab centers in the country at a fraction of the price of other addiction treatment centers.
Palm Partners Treatment Center provides effective drug rehabilitation alcohol rehab programs tailored by experts to meet your individual needs. Our proven addiction treatment modalities focus on treating the whole person: mind, body and soul.
The Orchid is an alcohol and drug treatment center designed for the specific needs of women suffering from addiction and unresolved trauma. This program heals lives by addressing the unique and specific needs of alcohol or drug dependent women. These specific needs are addressed in an environment designed to foster a holistic restoration of a woman's body, mind and spirit. Our primary mission is to provide an opportunity for women to break the cycle of addiction and enjoy healthy, contented, serene and productive lives. This mission informs and directs the entire Orchid program, from the design of the Treatment Facilities to our diverse treatment modalities.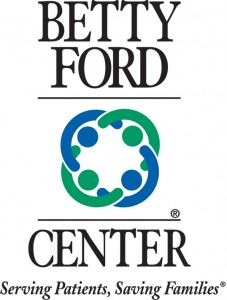 The Betty Ford Center is a well known celebrity rehab's located in California. This upscale treatment facility offers patients with luxurious accommodations and treatment services provided by some of the best Doctors and Therapists in the field providing proven successful treatment. At the Betty Ford Center the friends and family of the patient are welcomed to join in the treatment process, helping them to overcome their addiction and develop the support system they will need to maintain sober when they return home.
Narconon is a worldwide network of over 120 drug prevention and drug-free social education rehabilitation centers. This not for profit organization have been able to help tens of thousands of people to overcome their addictions to drugs through an entirely drug-free social education program through drug rehabilitation.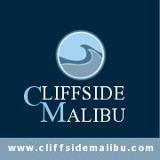 Cliffside Malibu is a private California treatment facility offering cutting-edge, evidence-based, life-saving, and holistic treatment. Patients are relaxed at Cliffside with the best treatment available to them and the luxurious accommodations allowing them to enjoy the comforts of home while recovering from addiction. At Cliffside patients are offered intensive one-on-one therapy, physical activity, nutritional support, yoga, equine therapy and acupuncture, as well as many other effective modalities. Each aspect to the patients treatment plan will be tailored to their individual recovery needs and help them to successfully overcome their addiction to drugs.
The Benchmark Recovery Center offers 12 step and spiritual treatment with 90 plus day programs that are gender specific. Each patients receives an individualized treatment plan, offering the best treatment services to help them successfully recover from addiction. At The Benchmark Recovery Center addiction is recognized as a disease that requires an set of practices to change the way of living within the person in recovery, allowing them to get sober and stay sober throughout their life.

The Caron foundation is one of the most well known treatment organizations in the Nation. With facilities spread out throughout the US tens of thousands of men and women are able to get the treatment they need to get past their addictions to drugs or alcohol. Caron is just one of two treatment centers affiliated with The University of Pennsylvania, allowing them to offer the best evidence based treatment practices available today.

Hope By The Sea is a Southern California treatment facility that offers patients a high-quality and effective services. Here all patients receive individualized treatment plans with services tailored to their individual recovery needs. Patients are not limited to the basic treatment services, at Hope By The Sea each patients is offered a wide array of therapeutic activities to aid in their recovery, helping them to developing the skills needed to maintain their sobriety when returning home.
Hazelden Treatment Centers one of the world's largest and most respected private not-for-profit alcohol and drug addiction treatment centers with facilities throughout the United States. Patients receive individualized care using a 12 step based program, allowing them to find the strength to regain control of their lives. Hazelden has been able to help thousands of help individuals, families, and communities suffering from addiction through their treatment and preventative services.
Passages of Malibu is a luxurious private drug rehab facility located in California, that offers a therapeutic and safe environment for patients to heal from addiction.Passages of Malibu offers a non 12 step model using a holistic treatment approach with one-on-one therapy. Each patient is treated as an individual and given the attention and support that they need to develop the tools needed to overcome and maintain their sobriety throughout their day to day lives.