Withdrawal.org /

Addiction Treatment

/ The Top 10 Cocaine Rehab Centers
The Top 10 Cocaine Rehab Centers
Call
800-662-8079
to speak with an addiction treatment counselor.
Who Answers?
Cocaine addiction is overwhelming, taking control of the life of the addict and turning it up side down. When suffering from addiction your thoughts, actions and life will begin to revolve around cocaine, when you are unable to fuel your addiction you are left feeling overwhelmed and craving more. This makes quitting seem nearly impossible, when you do stop withdrawal symptoms and cravings send you running back to cocaine time and time again. Or maybe you have made it past the beginning stages of recovery only to relapse years later. Regardless to where you are in your addiction or recovery there are Cocaine Rehab Centers throughout the nation that can help, maybe one of the Top 10 will be the right one to help you get and stay clean.
Palm Partners Treatment Center is one of the most successful drug rehab centers in the country at a fraction of the price of other addiction treatment centers.
Palm Partners Treatment Center provides effective drug rehabilitation alcohol rehab programs tailored by experts to meet your individual needs. Our proven addiction treatment modalities focus on treating the whole person: mind, body and soul.
The Orchid is an alcohol and drug treatment center designed for the specific needs of women suffering from addiction and unresolved trauma. This program heals lives by addressing the unique and specific needs of alcohol or drug dependent women. These specific needs are addressed in an environment designed to foster a holistic restoration of a woman's body, mind and spirit. Our primary mission is to provide an opportunity for women to break the cycle of addiction and enjoy healthy, contented, serene and productive lives. This mission informs and directs the entire Orchid program, from the design of the Treatment Facilities to our diverse treatment modalities.
Williamsville Wellness is located in Hannover, VA. within a national historic home that has been restored for modern living. All aspects to the Williamsville Wellness facilities environment promotes sobriety, offers a tranquil and relaxing place for people to work through their addictions and successfully reach their goal of life long sobriety. Staff realize just how severe addiction is and what is required to help a patient work through it. This is why at Williamsville Wellness patients receive individualized treatment with 18 hours of therapy per week. Using this unique therapeutic treatment approach patients are able to get sober and stay sober.
Sober Living by the Sea is a treatment community located in Newport Beach, CA on the Newport Beach peninsula. It offers a peaceful environment for healing from addictions. Patients are provided with a unique combination of an effective, proven treatment methodology and the serenity from the natural beauty of Sober Living by the Sea's location. Each client is treated on an individual bases to ensure that they receive the care and support they need to successfully overcome their addiction. According to Forbes magazine Sober Living by the Sea is one of "Top Ten Most Luxurious Place to Dry Out".
The Meadows is a drug and alcohol treatment facility located in the Sonoran Desert of Wickenburg, Arizona. For over 35 years they have been helping people to work through their addictions and develop the toolsneeded to maintain life long sobriety. Using a holistic approach The Meadows treatment programs focus on healing the whole person, including the underlying issues that impact a person's well-being. The Meadow uses some of the most cutting edge treatment therapies, including Eye Movement Desensitization and Reprocessing (EMDR), Somatic Experiencing (SE), Equine Therapy, Expressive Arts, Yoga, Tai Chi, Acupuncture and Mindfulness Meditation.
Recovery Road is a community-based treatment program located in Palm Beach Gardens, FL. They offer abstinence,- evidence- and experiential-based treatment in gender separate treatment environments. Recover Road invites family into the treatment process because they feel it is important to ensure a life long recovery. All treatment is tailored to the individual needs of the patient. Their goal is to uncover our clients' true spirit while providing a safe and caring environment for patients to begin the journey of self-discovery and recovery.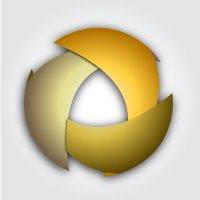 The Authentic Recovery Center is a co-occurring disorders treatment center located in Los Angeles, California. Using an interdisciplinary therapeutic approach patients are able to get to the root cause of their addiction. All patients at ARC receive an individualized treatment plan tailored to their personal recovery needs using an holistic approach to heal their mind, body and spirit from the effects of addiction. The Authentic Recovery Center is a recognized leader in the field of mental health treatment. They not only treat those with addiction but patients with psychological and psychiatric disorders are able to get the help they need at ARC.
The Florida House Experience is a unique drug and alcohol rehabilitation facility located in Deerfield Beach, Florida. The facility provides a comprehensive, fully-integrated and all-inclusive gender-specific program that specifically targets all aspects of substance abuse treatment. Treatment is not measured in days like most facilities, at The Florida House Experience patients receive individualized care beginning with detoxification to start patients on the road to recovery. Patients will find comfort at The Florida House Experience. Their holistic Wellness Center offers massage therapy, chiropractic care, acupuncture, yoga and a state-of-the-art fitness center. Patients not only will receive traditional treatment, they will receive the option to take part in a wide array of therapeutic treatment aspects to help them through the recovery process.

Journey healing center is a small drug and alcohol addiction treatment facility located in Cottonwood Heights, Utah. Patients are offered various types of therapies ranging from individual one on one counseling sessions to group therapies in order to maximize the healing process. Staff and patients work together to create optimal strength to help one another through the healing process. Using a holistic treatment approach Journey works to heal the patients mind, body and soul from the effects of addiction, while aiding them in developing the key tools needed to maintain life long sobriety.
Las Vegas Recovery Center offers a comprehensive continuum of care that is designed to help both patients and their families to recover from the effects of addiction. LVRC offers detoxification, inpatient and out patient treatment, as well as adolescent out patient treatment services. Using a medical approach to help patients through the withdrawal period in their recovery they then move onto a more holistic treatment approach to help patients heal their mind, body and spirit from the effects of addiction and find themselves in recovery.