Withdrawal.org /

Addiction Treatment

/ The Top 10 Heroin Rehab Centers
The Top 10 Heroin Rehab Centers
Call
800-662-8079
to speak with an addiction treatment counselor.
Who Answers?
Heroin is one of the most addictive and powerful illicit drugs known to man. Far to many people have developed addictions to heroin, having their lives flip up side down and unable to regain control. For most addicts it takes hitting rock bottom with no where else to go before they will admit that they need help, it doesn't need to go that far. There are Heroin Rehab Centers throughout the Nation that offer the care needed to help you or your loved one get back in control and kick the habit.
Palm Partners Treatment Center is one of the most successful drug rehab centers in the country at a fraction of the price of other addiction treatment centers.
Palm Partners Treatment Center provides effective drug rehabilitation alcohol rehab programs tailored by experts to meet your individual needs. Our proven addiction treatment modalities focus on treating the whole person: mind, body and soul.
The Orchid is an alcohol and drug treatment center designed for the specific needs of women suffering from addiction and unresolved trauma. This program heals lives by addressing the unique and specific needs of alcohol or drug dependent women. These specific needs are addressed in an environment designed to foster a holistic restoration of a woman's body, mind and spirit. Our primary mission is to provide an opportunity for women to break the cycle of addiction and enjoy healthy, contented, serene and productive lives. This mission informs and directs the entire Orchid program, from the design of the Treatment Facilities to our diverse treatment modalities.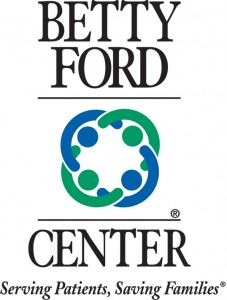 Betty Ford Center s a world know treatment facility that offers luxurious accommodations and innovative treatment services to people throughout California and surrounding areas. Since opening its doors in 1982 The Betty Ford Center has been providing successful treatment services to people with drug and alcohol addiction. Betty Ford Center's staff are aware of how overwhelming heroin addiction is. They offer the individualized care and support needed for patients to get past their addiction and kick the habit.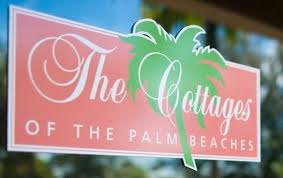 The Cottages of the Palm Beaches are known for their successful drug and alcohol treatment services. Patients suffering from heroin addiction are able to find comfort in a temptation free environment and the psychiatric and medical services available to them 24 hours a day. This Florida rehab offers a hotel-style treatment facility that allows patients to maintain their independence yet get the treatment needed to overcome their addiction and focus on sober living.

Sierra Tucson is a world known treatment facility located in Arizona. People from all throughout the nation and around the world come to Sierra Tucson for drug and alcohol addiction treatment services. Located on 160 acres, patients find serenity and peace at Sierra Tucson. Here patients do not only get the treatment needed to overcome their addiction to heroin but to uncover any cause of their addiction as well as mental or emotional issues they may be suffering from. Patients at Sierra Tucson are able to heal physically, mentally and emotionally in comfort.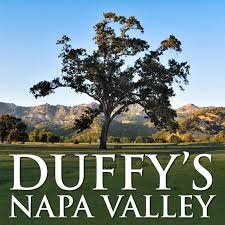 Duffy's Napa Valley Rehab is nationally recognized for its treatment services to those suffering from addiction. Duffy's recognizes that addiction is a family problem, focusing on helping not only their patients but their patients families to recover from the affects of addiction. With individual counseling, group counseling, detoxification, art therapy, nutritional therapy and exercise programs, patients are healed mind, body and soul.
Hazelden is one of the world's largest and most respected private not-for-profit alcohol and drug addiction treatment centers with locations in Minnesota, Florida, New York, Oregon and Illinois. Hazelden uses an 12 step based program to help patients at all stages of the treatment and recovery process. They have helped tens of thousands of people work through their addictions successfully.
Behavioral Health of the Palm Beaches Inc is a 200 bed treatment facility that offers the most current treatment and interventions, as well as the best holistic therapies. With their very own Research and Development Department, Behavioral Health of the Palm Beaches is able to provide the most effective treatment services offered. Patients receive individualized treatment services to help them regain control of their lives, mend broken relationships and start living a more fulfilling life in sobriety.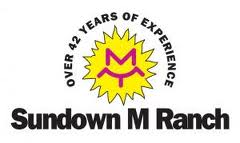 Sundown M Ranch is drug rehabilitation center located in Yakima, Washington. This ranch style facility offers patients with the individualized care and support needed to work through their addictions. Sundown M Ranch provides a safe, serene retreat for individuals looking to work through their addiction. This facility is world known for its successful treatment services, helping thousands of adolescents and adults overcome addiction.

The Caron foundation has locations Princeton, Texas; Wernersville, PA; and Boca Raton, Florida. It is one of two facilities associated with the University of Pennsylvania, allowing the Caron to offer the more effective and current treatment services available. The Caron Foundation is a non-profit provider of alcohol and drug addiction treatment that offers individualized care to its patients with researched evidenced-based practices, as well as 2-Step facilitation, motivational interviewing, and cognitive behavioral therapy.