Withdrawal.org /

Addiction Treatment

/ The Top 10 Alcohol Addiction Treatment Centers
The Top 10 Alcohol Addiction Treatment Centers
Call
800-662-8079
to speak with an addiction treatment counselor.
Who Answers?
Alcoholism is a disease that can effect nearly everyone in the world. Some research has even shown that people can be predisposed to alcoholism. One thing all alcoholics have in common is that they never intended to loose control of their alcohol use, yet they did and now they need help to stop drinking. If you or a loved one are addicted to Alcohol, you will find a list of the Top 10 Alcohol Addiction Treatment Centers that might be the right one for your recovery.
Palm Partners Treatment Center is one of the most successful drug rehab centers in the country at a fraction of the price of other addiction treatment centers.
Palm Partners Treatment Center provides effective drug rehabilitation alcohol rehab programs tailored by experts to meet your individual needs. Our proven addiction treatment modalities focus on treating the whole person: mind, body and soul.
The Orchid is an alcohol and drug treatment center designed for the specific needs of women suffering from addiction and unresolved trauma. This program heals lives by addressing the unique and specific needs of alcohol or drug dependent women. These specific needs are addressed in an environment designed to foster a holistic restoration of a woman's body, mind and spirit. Our primary mission is to provide an opportunity for women to break the cycle of addiction and enjoy healthy, contented, serene and productive lives. This mission informs and directs the entire Orchid program, from the design of the Treatment Facilities to our diverse treatment modalities.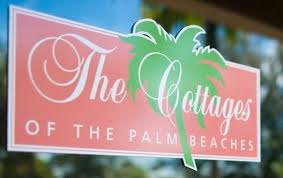 The Cottages of the Palm Beach are a low cost addiction treatment facility located in Florida. There treatment is focused on healing the mind, body and soul from substance abuse and addictions. The Cottages of the Palm Beach provide a hotel-like setting where patients are able to get away from the temptations from their day to day life and receive the 24-7 supportive care they need to get sober. There patients can receive a wide array of treatment options including; interventions, acupuncture, massage therapy, medical detox, EMDR, hypnotherapy and stress management.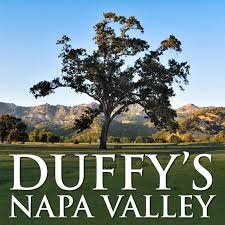 Since 1967 Duffy's Napa Valley Rehab has been helping people and their families who are suffering from addictions. Using a 12 step treatment model, Duffy's focuses on more individual counseling, health and wellness and art therapy, all tailored to the patients individual recovery needs. The goal at Duffy's is to help patients to heal as a whole, focusing on the mind, body and soul.
Behavioral Health of the Palm Beaches Inc is a large 200 bed treatment facility that offers the most current treatment and interventions, as well as the best holistic therapies. This treatment facility has their own research and development department, allowing them to keep on top of the best practices. With the most up to date practices Behavioral Health of the Palm Beaches is able to keep their patients happy and healthy, helping them to develop the skills they will need to prevent relapse and maintain a sober lifestyle.

The Caron foundation has locations throughout the Unites States, and is one of the most popular rehab choices for teens and young adults. The Caron is one of two rehab centers that are connected with the University of Pennsylvania, allowing it to keep up on modern and effective treatment practices. Each patients receives an individualized treatment plan using the most effective and researched evidenced-based practices, as well as 2-Step facilitation, motivational interviewing, and cognitive behavioral therapy.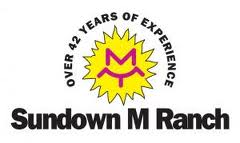 Sundown M Ranch is a ranch-style rehab facility located in Yakima, Washington. The serene environment at Sundown allows patients to feel safe and comfortable, allowing them to work through their addiction with some of the most innovative treatment services. Here patients can take part in a wide array of therapeutic activities from equine therapy to wilderness excursions. Sundown M Ranch has been helping individuals and their families overcome the effects of addiction for over 44 years.
Hazelden Treatment Centers offers one of the most well know drug and alcohol treatment programs today. Hazelden has centers in Minnesota, Florida, New York, Oregon and Illinois that welcome people from all around the nation, as well as people from throughout the world that are ready to recover from addiction. Using a 12 step based program Hazelden is able to help patients through all stages of the treatment process.

Sierra Tucson is a well know drug and alcohol treatment center located in Tucson, Arizon. With 160 serene acres of a relaxing natural environment this facility offers patients a peace and serenity needed to get past their addictions. Each year thousands of people enter threw Sierra Tucson doors looking for the integrated treatment needed to help them identify and resolve underlying issues while working through their addictions, mental and emotional issues they are suffering from.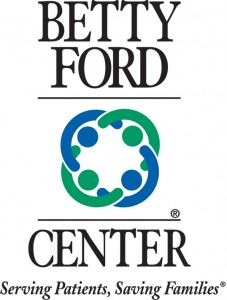 The Betty Ford Center is known for being California's luxurious celebrity rehab. That is not the only thing Betty Ford Center is know for, they have been offering the best treatment services to the general public since opening its doors in the 1980's. Patients will not only heal from addiction, they will heal spiritually and reconnect with a greater power. This 12 step based treatment facility is helping individual and their families overcome addiction.